STUDI PERENCANAAN STRUKTUR JEMBATAN PILE GROUP SLAB DENGAN MENGGUNAKAN BETON KOMPOSIT DAN PELAT BUHUL RUAS TOL MOJOKERTO KERTOSONO
Keywords:
Pile Slab Bridge Group, Composite Concrete, Buhul Plates, Construction Management
Abstract
Planning of the structure of the bridge pile group slab, is the structure of brantas south side brantas approach on the construction of the Mojokerto-Kertosono toll road STA.7 + 062 -STA.6 + 642 which has a span length of 267 m with a width of 12.7 m. The planning of the bridge structure starts from the literature review using RSNI T-02-2005, the primary data consists of data loading and foundation support capacity, secondary data consisting of data sondir and SPT, lab data, and design data. Data analysis starts from calculation of upper structure and calculation of bottom structure and make scheduling of job implementation. From the calculation result of structural planning of bridge pile group slab obtained bridge construction with span length 10 m and width 12,7 m, floor plate used precast half slab system with total thickness 40 cm and thickness of asphalt pavement 10 cm. In the barrier structure used reinforced concrete system, Barrier height
125 cm. In the bracing structure using two ways, composite and bevel concrete, bracing dimension using double channel profile 150 x 75 x 6,5 x 10 for upper and lower horizontal bracing, while diagonal bracing dimension profile 200 x 90 x 8 x 13,5. The dimensions of concrete beams on composite concrete bracing are 200 x 200 mm for upper and lower horizontal bracing, while diagonal bracing is 250 x 250 mm. The bottom structure uses a 60 cm diameter pile foundation with a depth of 16 m. Construction management is different from scheduling of job implementation and duration of time. The result of the scheduling of work implementation using concrete. bracing concrete need for bracing casting job and finishing so that all work takes ± 46 days, whereas bracing using knitting plates need only bolt installation so all work takes ± 41 days.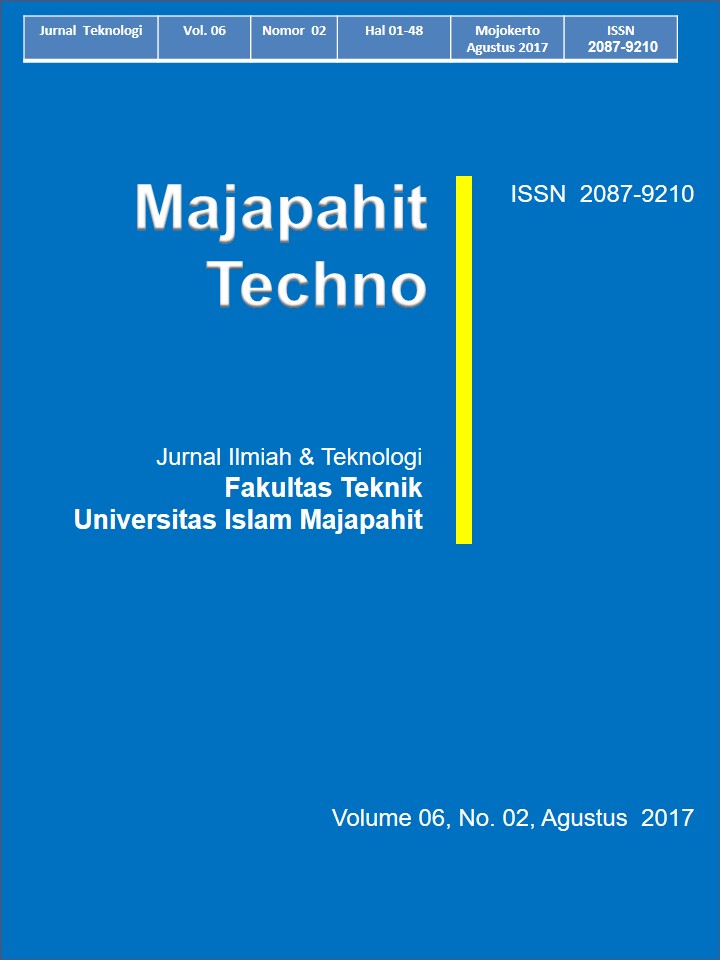 Downloads