KOMUNIKASI ANTARPERSONAL RIAN KEPADA ORANG DENGAN GANGGUAN JIWA (ODGJ) TERLANTAR PADA VIDEO YOUTUBE RIANTV
Keywords:
Interpersonal Communication, Empathy Theory, Content Analysis, People with Mental Disorders (ODGJ)
Abstract
In communication there is what is called interpersonal communication, namely communication carried out with two people exchanging ideas or opinions. The rapid growth of technology helps people get information, one of the media that is often used today is YouTube. Many YouTubers are competing creatively in creating interesting content to get people's attention. Like the RianTv youtube channel, which creates content about social experiments for People with Mental Disorders (ODGJ). People with Mental Disorders who have mental disorders that affect the brain. A research must have a goal, namely to find out how the process of interpersonal communication between Rian and ODGJ who are neglected on RianTV's youtube. The type of research used is descriptive qualitative with content analysis method approach. Using the theory of empathy, this research results that with a sense of empathy and positive thoughts, Rian's interpersonal communication process to People With Mental Disorders (ODGJ) can run well. This is done by means of a personal approach. So that effective communication is achieved, namely getting a positive feedback response from ODGJ towards Rian by being willing to clean up and expressing gratitude.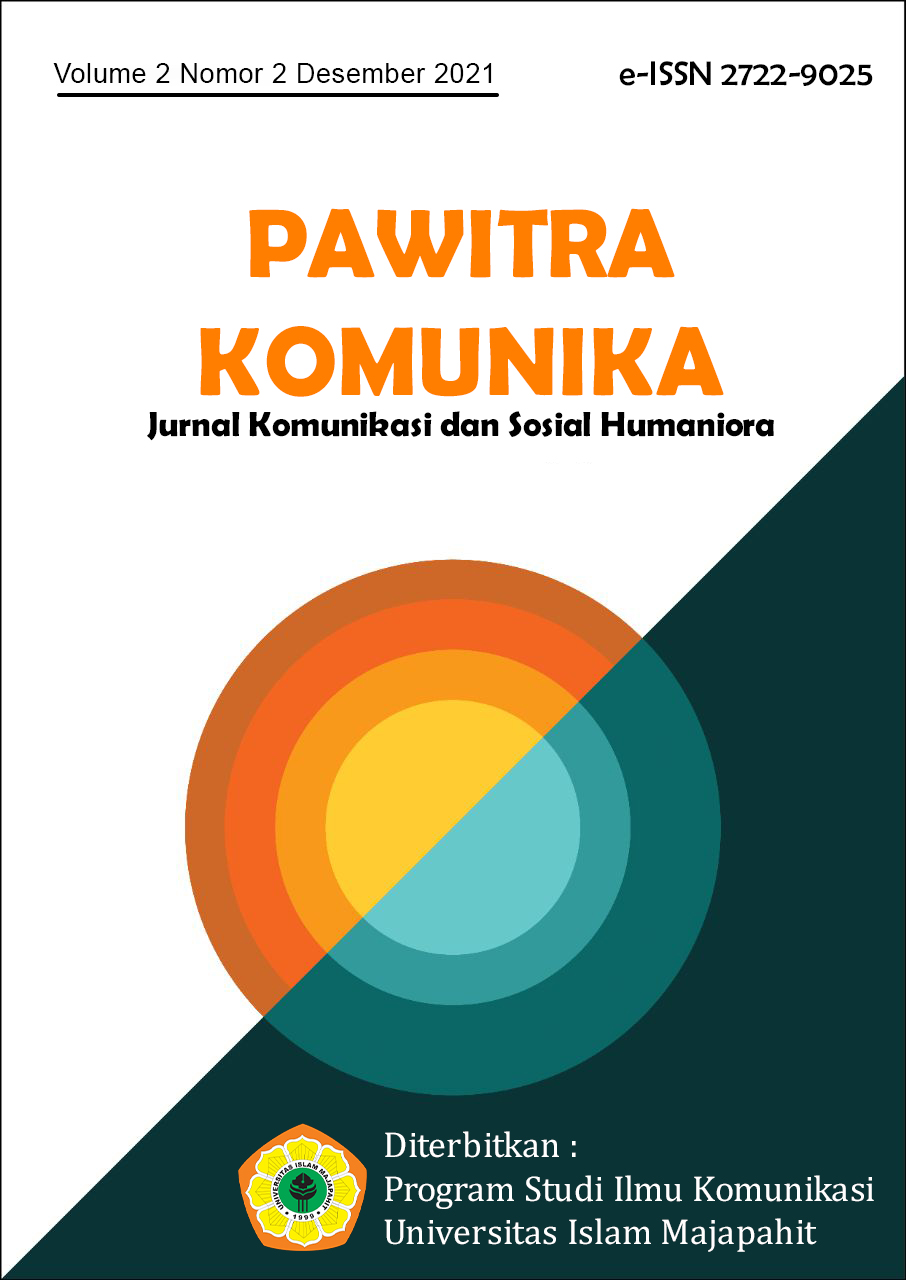 Downloads