Analisa Dampak Revitalisasi Pasar Tradisional Terhadap Pendapatan Pedagang Pasar (Studi pada Pasar Tradisional Desa Bulubrangsi Kec. Laren Kabupaten Lamongan)
Keywords:
Market Revitalization, Merchant Revenue
Abstract
This study aims to determine the impact of Traditional Market Revitalization on marked trade Revenues (stud at the Traditional Market in Bulubrangsi Village, Laren District, Regency lamongan. The independent variabel sudied was Market Revitalization impact (X). With the dependent variable being Merchant income (Y) at the Traditional Market of the Bulubangsi Village. The population in this study is that all trades of the Bulubrangsi Traditional Market who are regularly selling on the market evry day. The sampling technikue used in this study is Jenu Sampling technique with a total sample of 98 resondents. Based on the results of testing through partial T test Revitalization variable has a significant effect on the income of traditional market trades in the village of Bulubrangsi t count =23,159>t table=0,254 with a signivicant value 0,000<0,05 From these result it can be concluded that Ho is rejected while Ha is acceoted. This shows that the Revitalization carried out in the Bulubrangsi village Tradistional Market is a positive effect on merchant income.
References
Arissetyanto Nugroho, Aulia Tasman, M. Havidz Aima(2013), Ekonomi Manajerial Dengan Pendekatan Matematis, JakartA, Raja Grafindo Persada,
Danisworo, M. Dan Martokusumo (2002) revitalisasi kawasan kota
Debby Ayoga ( 2018), Analisis Dampak Revitalisasi Pasar Tradisonal Terhadap Pendapatan Pedagang di Pasar Masaran Cawas
DRS. Subandi, M.M. (2014), Ekonomi Pembangunan, Alfabeta, Bandung
Henry Faizal Noor (2007), Ekonomi Manajerial, Jakarta, Raja Grafindo Persada
Herman Malano (2011) selamatkan pasar tradisional PT. Gran Media, Jakarta
Imam Ghozali (2013), Aplikasi Analisis Multivariate Dengan Program SPSS 22, Universitas Diponegoro Semarang
Mudrajad Kuncoro (2008), Strategi pengembangan Pasar Moderen dan Tradisional, Gra madia Pustaka Utama, Jakarta
Niputu Eka Stutiari dan Sudarsana Arka (2017), Dampak revitalisasi Pasar Tradisional Terhadap Pendapatan Pedagang dan Tata Kelola Pasar di Kabupaten badung
Pratama Raharja (2008), mandala Manurung, Pengantar Ilmu Ekonomi (Mikro Ekonomi danMakroekonomi), Jakarta, LPFE-UI
Rudianto (2012), Pengantar Akuntansi, Adaptasi IFRS, Jakarta, Erlangga
Sadono Sukirno2015, Mikroekonomi Teori Pengantar Edisi Ketiga, 2015 Jakarta: Raja Grafindo Persada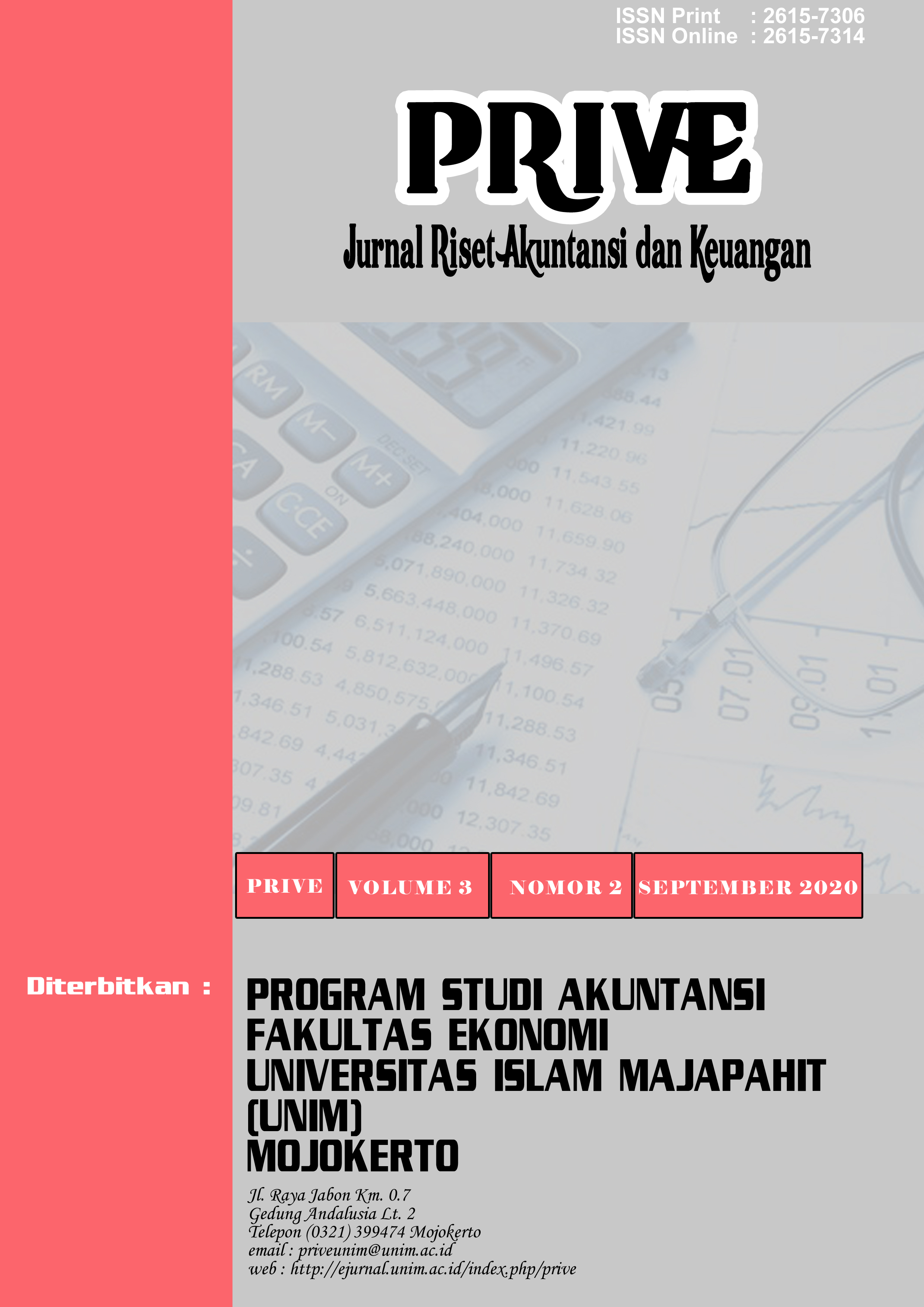 Downloads