Kinerja Microserver untuk Menangani Lalu Lintas Berat di Host Server Khusus untuk Jaringan Area Lokal
Keywords:
microserver, local webserver, computer network
Abstract
Microserver is a technology that is currently being developed, this cannot be separated from the development of computer technology that has little power. This is certainly a challenge to be able to develop this microserver to be more sophisticated. Dedicated Server Host is a technology that is widely used today due to developments in website and application technology. On this research we want to test microserver if microserver used as local web server and accessed by number of users.
Based on this research, it can be concluded that the use of a microserver as a dedicated server host can be used as a CMS (Content Management System) server and also web monitoring, this is shown in the results of the experiment which shows the processor usage when used as cms and web monitoring is below 50% simultaneously with That's a packet error that appears, but a little packet error appears. Different results are shown when users access web streaming and file sharing on the microserver when there are 10 users, the CPU usage is above 50% but the packet error that appears is still below 10%, but when the number of users is more than 20 there is a surge in processor usage and also packet error is indicated by processor usage of more than 50% and packet error of more than 40%. This occurs because the need to run the streaming function and file sharing is heavier.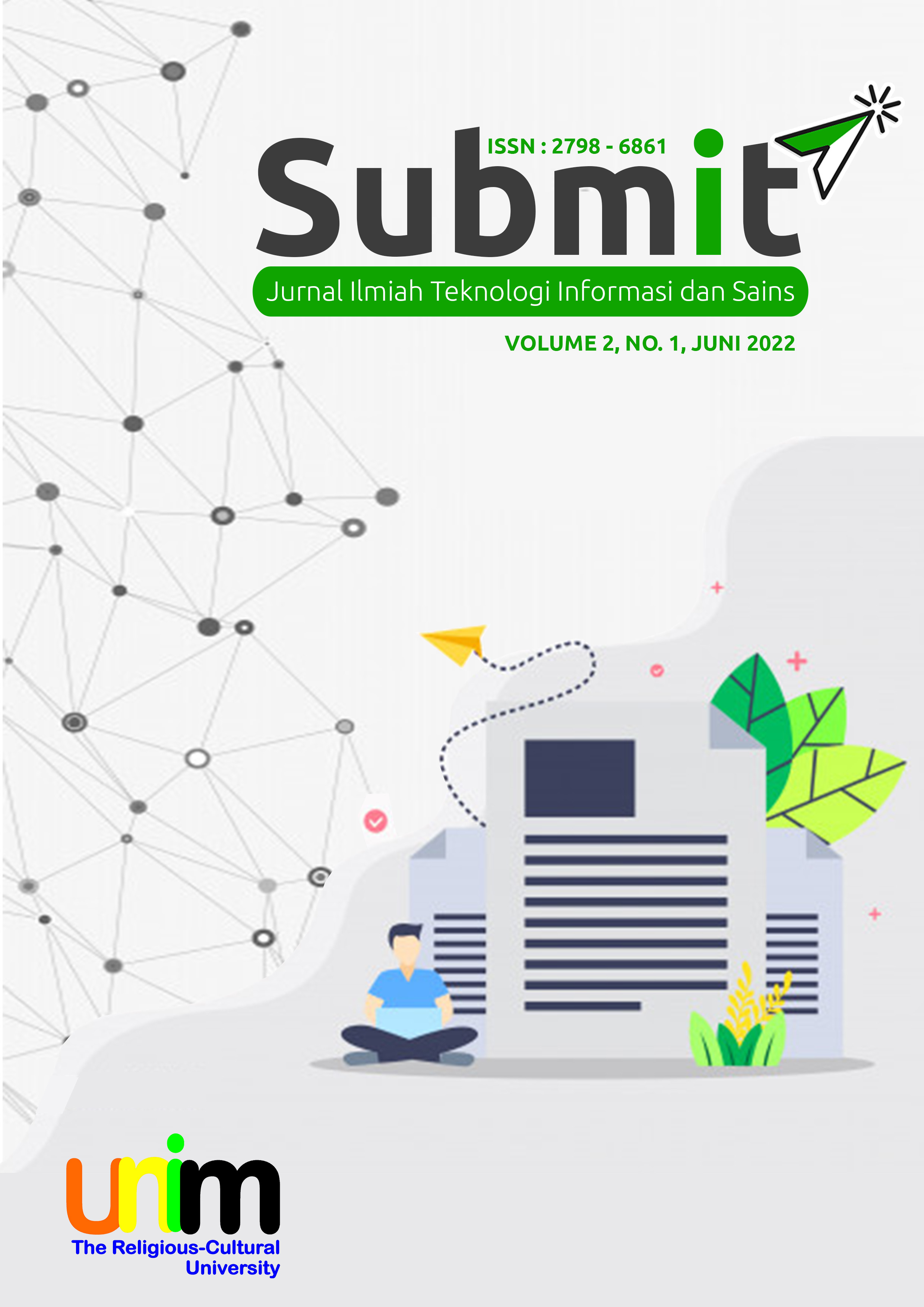 Downloads
How to Cite
Editya, A. S., Lega, C., & Ussada, U. . (2022). Kinerja Microserver untuk Menangani Lalu Lintas Berat di Host Server Khusus untuk Jaringan Area Lokal. SUBMIT: Jurnal Ilmiah Teknologi Infomasi Dan Sains, 2(2), 17–21. https://doi.org/10.36815/submit.v2i2.1888