PENGGUNAAN PANTUN PADA ADAT PERKAWINAN DI TANJUNGPINANG KEPULAUAN RIAU SEBAGAI MEDIA KOMUNIKASI
Keywords:
Pantun, Marriage Customs, Communication Media, Symbolic Interaction
Abstract
This study aims to explain how the use of rhymes in marriage customs in Tanjungpinang, Riau Islands as a medium of communication. This study uses a qualitative descriptive method. Data collection techniques using observation, interviews and documentation. This research uses Laswell Communication Theory and Symbolic Interaction Theory. The results of this study indicate that the rhyme is used during the procession of asking for proposals, delivering signs, delivering shopping, rituals, marriage contracts, side by side and patting fresh flour. rhyme interpreter with reciprocated rhymes. Pantun on marriage customs in Tanjupinang Riau Islands is used to convey an intention or purpose to the bride and groom and also to convey advice or advice for the bride and groom who will live together as a married couple and as a medium of communication.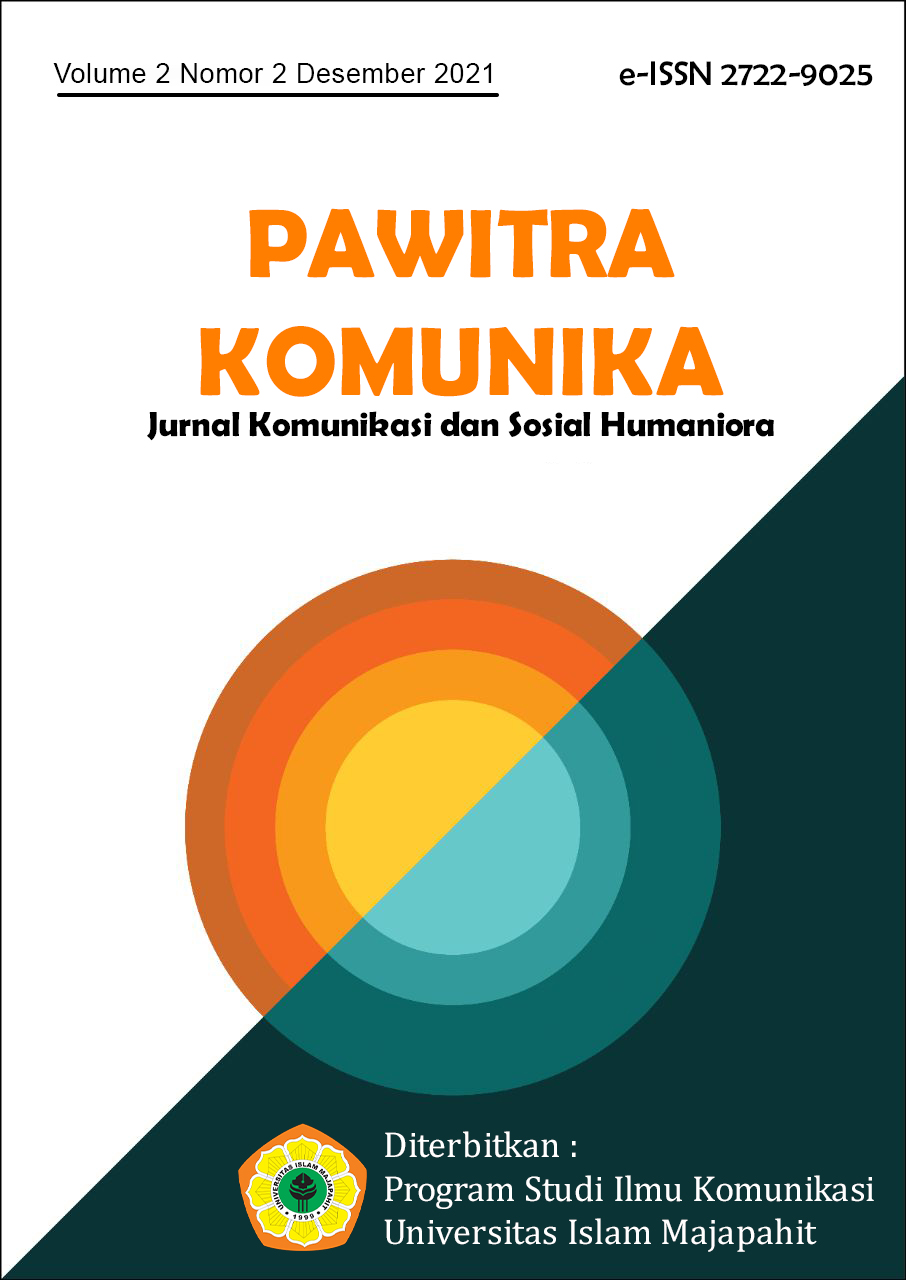 Downloads